Many people have given generously to HopeWell Ranch in memory of a loved one. If you are interested in giving, or setting up a memorial fund, please contact HopeWell Ranch.
---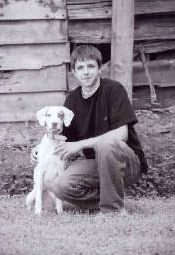 Tyler Bill Memorial Fund
This courageous young man was well known and loved by the people of North Carolina and beyond. Tyler loved life and lived it at "full speed ahead". He was a practical joker who loved his parents and his 2 sisters. He also loved hunting and fishing.
This memorial fund has also created a lasting bond between Tyler's family and friends in Fayetteville, North Carolina and HopeWell Ranch.
---

 Joey McDonald Memorial Fund